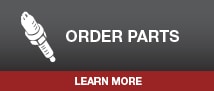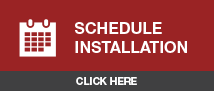 Cabin air filters are an essential part of your daily drive and work to prevent any pollutants from reaching passengers, thus promoting a clean and healthy environment inside your vehicle. For a comfortable and fresh drive, ensure that your cabin air filters have been serviced by your local Toyota dealer, Bryan College Station Toyota!
Genuine Toyota cabin air filters do a remarkable job of helping to remove undesirables like soot, dust and pollen out of the passenger compartment, and help with a more comfortable driving experience for you and your passengers. But if you've noticed reduced airflow from the heater vents or if the windows fog up easily in "FRESH" mode, it may be time to replace your cabin air filter. Toyota cabin air filters are designed specifically for your vehicle and offer excellent filtering from the polluting elements.
For an added benefit, Toyota offers a premium cabin air filter. In addition to all the benefits of a standard cabin air filter, the Toyota premium cabin air filter has active charcoal to help neutralize odor.
If you need your Toyota cabin air filter installed, Bryan College Station Toyota has got you covered. Our Toyota-trained technicians right here in Bryan, Texas can quickly install your Toyota cabin air filter for you. To schedule an appointment, call us at (888) 430-4284 or schedule an appointment for installation online! We are located at 728 N. Earl Rudder Freeway, Bryan, TX 77802. We proudly serve the Bryan and College Station area including Steep Hollow, Benchley, Wixon Valley and Kurten. Let our team properly service your cabin air filters today!
Parts Hours
Monday

7:00am - 6:00pm (closed 1-2pm)

Tuesday

7:00am - 6:00pm (closed 1-2pm)

Wednesday

7:00am - 6:00pm (closed 1-2pm)

Thursday

7:00am - 6:00pm (closed 1-2pm)

Friday

7:00am - 6:00pm (closed 1-2pm)

Saturday

7:00am - 3:00pm

Sunday

Closed
Related Links